At California Chiropractic Office, all of our professionals are fully trained and experienced to provide you with the best chiropractic care. We want you to trust that you are getting the highest quality care each time you come to see us. But we're also people just like you - we have families and pets, we're parents and grandparents, we participate in sports activities and try to stay current with the news. We combine our expertise and professionalism with a personal, responsive and caring attitude to make you as comfortable as possible with our practice - whether you're sick or well.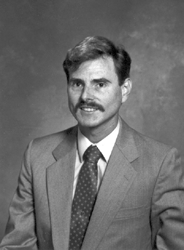 James G Blakemore, DC
Graduate of Southern California University of Health Sciences. He is a certified disability evaluator and is certified in homeopathic medicine as well.

Along with his other formal training, he is also a qualified Chiropractic Orthopedist and specializes in the practice of anti-aging medicine. He is fluent in English, Spanish and German.

Jin Hi Shim, DC
Received her Master's Degree in Microbiology. Afterward, she graduated from Southern California University of Health Sciences. She is a current member of Southern California University of Health Sciences faculty where she teaches microbiology. One of her specialties includes gentle techniques. She is fluent in English and Korean.


Patty Huntley, CMT - Massage Therapist
Tony Marichi, CMT - Massage Therapist